7 ways leaders sabotage team performance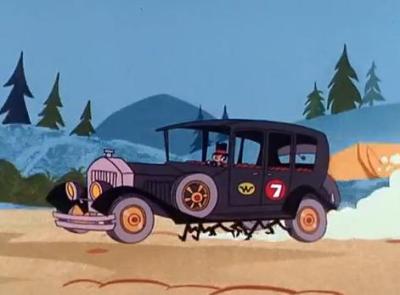 Derek Robertson , CEO
(Chartered FCIPD, MCMI, MInstLM, NLP Practitioner and Coach)
Author of The Great Cape Escapade (A Fable about effective meetings)
5 min read
25 September 2021
---
Introduction
I recently read a company's post talking about their high performance teams programmes. I know this company from the news, the state of employee relations there and lots of conversations with their staff. The cynic in me thought, "Yeah, good luck with that".
The time has to be right for such programmes. Part of that is having some foundations in place. One blogger's opinion is that before any high performance teams programme you must first:
Make sure everyone has control of time management
Win the war against daily deluge and misuse of email
I believe there are some fundamental leadership behaviours too.
Your precious training budget
I want you to have high performing teams. I want you to squeeze every last penny from your precious training budget. I want you to recognise ways leaders sabotage their teams' performance long before buying a high performing teams programme.
7 sabotaging ways
#1 Forgetting what year it is
Napoleon, a great leader in his day, referred to his troops as his children. Today's leaders still behaving like a parent, nurturing or otherwise is bad. Instead leaders must flex to the needs of team members each with different expectations on how they prefer to be led.
#2 'We don't need another hero'
As Tina Turner sang, team members don't need someone to save them, they need a leader to energise, develop, challenge and use them to their fullest. The heroic business leader is dead: long live the enabling leader.
#3 Lack of purpose
It's a no brainer that people with a purpose deliver more than those assigned tasks. There is arguably number one because as Steve Radcliffe puts it, "Teams that are up to something together" are the single common theme to high performance.
#4 Missing engagement
Captain Jean Luc Pickard says, 'Engage' several times an episode. It was his command to jump to light speed. Leaders who genuinely engage their people will do the same to their results. Early on in our leadership programme we ask leaders to create their own leadership statement (Why and how they lead and what they care about) and then three things:
1. Facilitate their teams to create a shared team future – a purpose for themselves.
2. Next, figure out together the gap between now and their future
3. And then action plan as a team.
This gets a new engagement dynamic off and running. After that, it's about keeping up the momentum.
#5 Ask don't tell
The essence of manager as coach is, 'Ask don't tell'. Three little words yet, for me at any rate, a life's endeavour polishing my ability to coach others. I'd argue if your leaders aren't coaches you'll struggle to improve team performance.
#6 Piss off your good performers
Controversial heading but sobering nonetheless. Every time non-performers are pandered to, indulged or let-off there are lots of consequences. A big one is that your good and high performers' motivation to perform for the team reduces. That's bad for business. Leader behaviour is pretty much always in the top three reasons people move on.
#7 Join in and not lead
And of course the leader that joins in with company bashing, criticising other managers and departments is no leader at all. It's easier to join in but a disaster in short and long term consequences for team performance.
Your takeaways
Keep your focus on helping teams improve
Recognise that a high performance programme may not be first priority
Consult, observe and review a team's metrics to consider what needs addressed first
Final thought
We love team performance programmes. "The five behaviours of a cohesive team" is our favourite. It just may not be first on the list. Team development is like comedy . . . timing is everything.
Your next action
Check out the following resources and downloads to help you:
Remember to share this blog