How gamification is transforming the results of remote learning – digitally

Derek Robertson , CEO
(Chartered FCIPD, MCMI, MInstLM, NLP Practitioner and Coach)
Author of, The Great Cape Escapade (A fable about effective meetings)
6 min read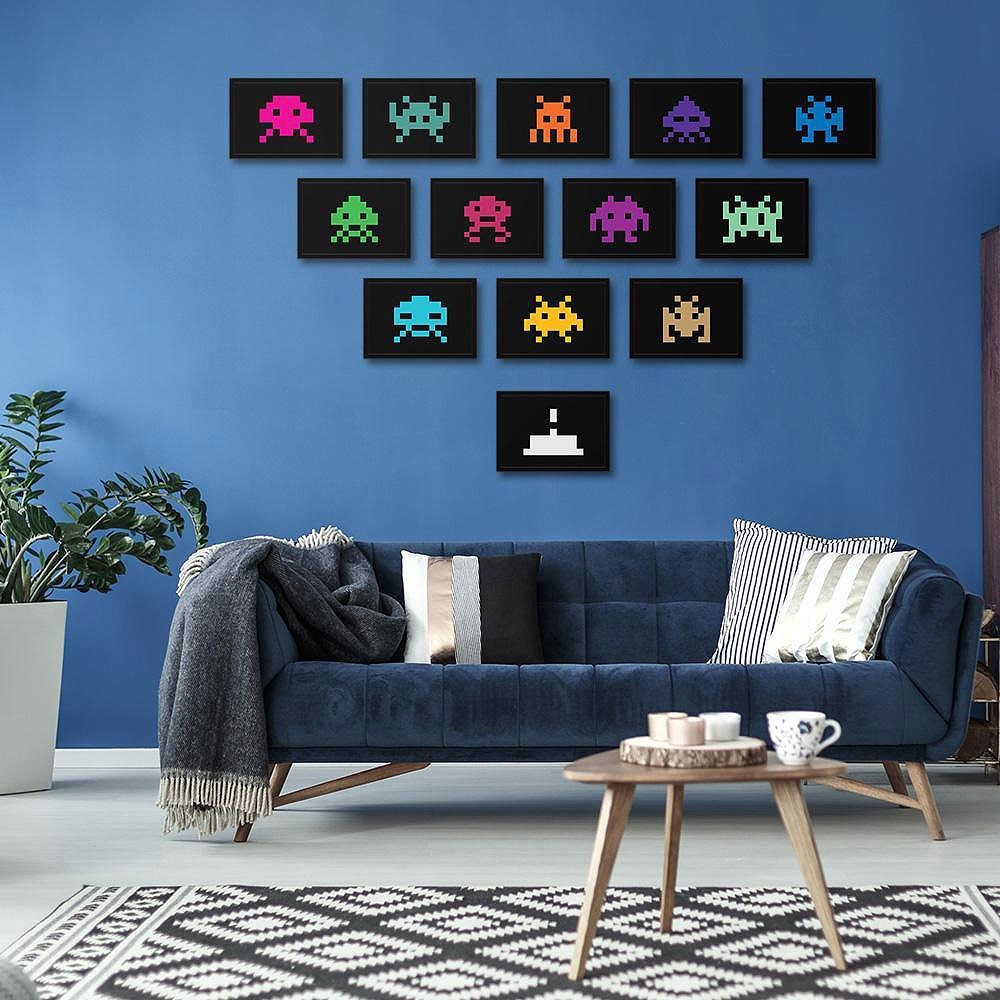 Introduction
It's no surprise gamification is on the rise across business. We can debate if training is late to the party but its certain that it will quickly be (or ought to be) mainstream for ambitious organisations.
For every HR and training decision maker here is the what, why and how.
What is gamification?
Put simply it's when you apply game techniques to existing experiences. Here's the so that . . .
Success criteria
So that you increase:
1. Engagement
2. Participation
3. Interaction
4. Productivity.
Ingredients include competition, actions, levels, rewards, points and personalisation.
Gamification is here already
The Nike+ Run Club app rightly gets plaudits for its array of successful ingredients:·
Setting objectives
Personalisation
Connections to like-minded people
Statistics
Badges
Trophies
And if you're not sporty check out Ebay to see elements like winning bids, getting ratings, stars and your 'trusted seller' badge. These too gamifies the Ebay experience and so delivers the four success criteria outlined above.
Gamification in training
The CIPD learning methods factsheet gives it a paragraph under 'Recent developments'. It talks of building competence in a gamified training environment.
I recognise that everyone doesn't have six figure budgets for a Call of Duty for negotiation game. That's Ok. With this blog's insight into gaming, any company can apply it with some logical, creative thought.
Asha Pandey in her Five killer gamification examples quotes:
· 97% of employees above the age of 45 agree that it would help improve work
· 87% agree that it makes them more productive
· 85% would spend more time on gamified software (Source: FinancesOnline).
How it transforms
Who remembers the friend obsessed to maintain their Space Invader leader board spot down the pub? That's how it transforms. And before you dismiss my Space Invader reference, 80s retro is back.
Gamification within remote digital learning
1. Plays to our shortening attention spans
2. Taps humans' friendly competitive nature
3. The pursuit of an objective links to goal theory
4. The recognition and rewards connects to inner motivations
5. Matches many adult learning principles like using their experiences
6. Delivers the instant gratification many are so used to now
Health warning
Beware. All that sizzles doesn't deliver substance. Instructional design, measurable learning outcomes and links to workplace results are still paramount. Otherwise you invest in a white elephant. Impressive to look at but a waste of money.
Our journey
We've never done 'pour and snore' training. Instead we have the training ball in the learners' court most of the time. We've always included training games for input and knowledge confirmations. All done with the kind of friendly risk reward going for higher points brings. And with added spice from wildcards – if you dare! Our physical training winner medals are replaced with virtual ones.
Resilience game online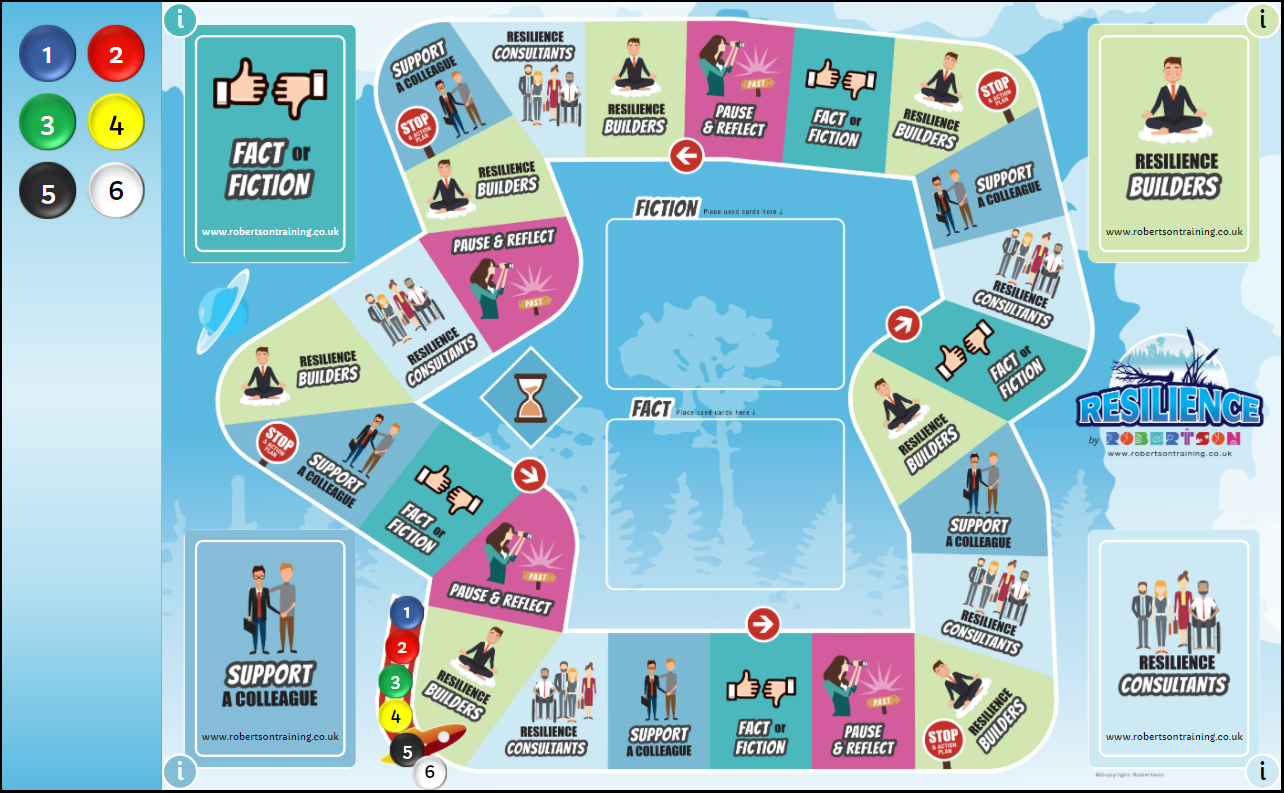 Our digital Resilience game is our latest evolution. We want every employee on the planet to play, have resilience building actions and feel the benefit. It gamifies what for too many is a solo, mind numbing, page-clicking elearning compliance drudge. Instead clients tell us their Resilience game online is a fun group activity. We've tapped the:
The quiz ingredient: with Fact of fiction elements
The safety to contribute with player alter egos as Resilience consultants
The desire to help others with Support a colleague case studies
The subtle suggesting of actions with Resilience builders
The use of player life experiences to keep it all real and in their context
A focus on sharing straightforward actions throughout gameplay.
Underpinning the digital design is an enjoyable, engaging experience. One that brings to the surface existing resilience capabilities and adds to them in conversational ways. Clients tell us it has value beyond the obvious game content. There's the shared team experience, increased self-awareness, understanding of others' perspectives and so on.
Your takeaway
Those interested in meaningful value from training will hear the call to action the marriage of digital online learning and gamification gives them.
Gamification is here to stay.
Your next action
Check out this video introducing you to the fun way to build resilience in your organisations.
Remember and share this blog